20 July 2018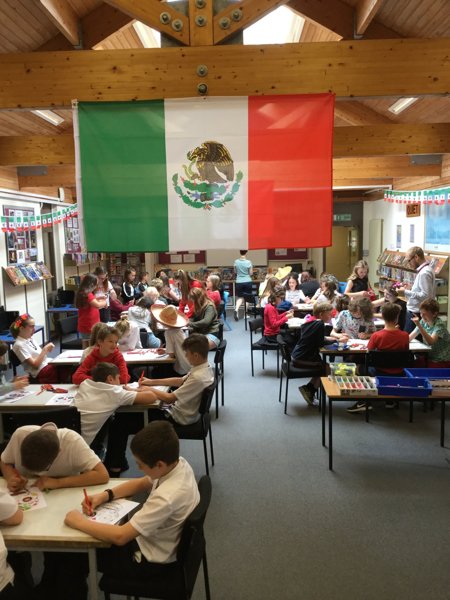 We took part in a day where we could dress up as characters/people from Mexico or we could dress up as they do on the 'Day of the Dead'. It was a very lovely day during which we explored the Mexican culture and beliefs. We started the day by watching the Disney film 'Coco' that was based on the Day of the Dead celebrations. On this Mexican themed day, we took part in many workshops (craft: masks & flower making, singing and playing instruments as well as a challenging geography quiz). We really appreciated this day as it was really fun. Gracias!
By Willow P., Libby N, Emily T & Ellie W (8O).
International day was a blast of excitement, colourfulness and general happiness. We all watched the beautiful film 'Coco', all about el Dia de los Muertos (Day of the Dead). We also participated in a geographical quiz about Mexico. All Year 7 students sang songs form 'Coco' and made masks. We came to school in the colours of the Mexican flag or dressed as a famous Mexican person. I really enjoyed the day and I hope the school decide to organise similar days again.
By Reuben D-B