8 June 2020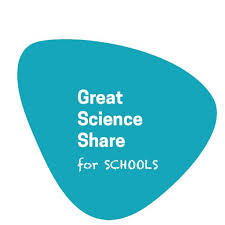 Oakfield Academy are taking part in The Great Science Share.
The Great Share is all about students leading their own investigations – from coming up with questions about how the world works, to planning and then trying out their own investigations. You can read a how to guide for this process on Curiosity Website, and find out more about sharing all the weird and wonderful things you come up with!
Twitter is being used to share children's investigations nationwide, and to join in with this regionally we're inviting local children to write up their investigations for the Curiosity Connections blog. See this blog post a child taking part in the Great Science Share wrote last year.
It would be great to see lots of science sharing in the South West, particularly on 16th June which is the official Great Science Share day.
Look out for further instructions on next week's Little Lessons for Science.