18 June 2020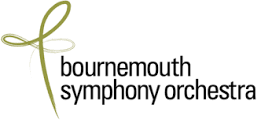 GET INVOLVED WITH BSO!
Message for all budding musicians from the Bournemouth Symphony Orchestra (BSO)
Dear All,
We are pleased to say that BSO Young Explorers: Sea, Voyages & Hope first video is now live! Please go to our webpage to watch: https://bsolive.com/participate/sea-voyages-hope/. I thought it might be useful to share the timetable of when things will be going live and how long activities are likely to take so you can plan it in to your lessons. The videos and resources will also remain on our website, so you can access them whenever is convenient, but it would be great to have everyone along with the performance at the end on Friday 26 June! Any questions, don't hesitate to ask.
We would love to see pictures of you participating by tagging us #BSOYoungExplorers at @BSOrchestra or by emailing me at schools@bsorchestra.co.uk!
All the best,
Jess Craig,
BSO Participate Programme Manager
Monday 8 June 11am

15 minute video workshop on pitch and making your own melody which will probably take about 30 minutes altogether
Further learning activities which could take up to 30 mins

Tuesday 9 June 11am

Activity released on how to make your own instruments up to 30 mins

Friday 12 June 11am

15-20 minute video workshop on rhythm and pulse which will probably take about 30 minutes altogether
Further learning activities which could take up to 30 mins

Monday 15 June 11am

Activity released on Sailing with Sinbad take up to 30 mins

Tuesday 16 June 11am

15-20 minute video workshop on accompaniment which will probably take about 30 minutes altogether
Further learning activities which could take up to 30 mins

Thursday 18 June 11am

15-20 minute video workshop with a nautical warm up
Point towards the videos of learning the 2 songs as further learning

Monday 22 June 11am

15-20 minute video workshop learning the chorus to one of the songs Further learning of some cross-curriculum resources which could take up to 30 mins

Wednesday 24 June
11am

15-20 minute video workshop about the orchestra and conducting Further learning about families of instruments up to 30 minutes Make your own concert decorations (optional!)

Thursday 25 June 11am

15-20 minute 'Dress run' performance video of the two songs!

Friday 26 June 11am

Final performance along with the video and Q&A