19 January 2021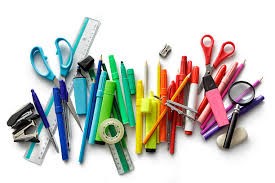 Dear Parents,
We understand that while your child is accessing remote learning, there may be things they would normally have access to at school that you might not have available at home right now. We would like to offer a click and collect service for items such as stationery, new exercise books and copies of the WhiteRose maths booklets. If you would like any SEND resources that your child usually uses as school such as wobble cushions or reading rulers, please let us know via email and we can get these added to your other items.
Please place your order by midnight on Thursday 21st January 2021. These items are only available to Children who are not currently in school. Those in school will have access to these items already.
Once we have organised the resources ready for collection, we will then provide you with a date and time to come and collect them from outside reception in a safe way.
The options available are:
stationery pack: pencil, ruler, rubber, sharpener
pack of coloured pencils
new, blank exercise book
WhiteRose maths booklet
You can order the above items on Parentpay. Please log in and go to 'Pay for other items' then select the 'Stationery Request Y7 and 8' payment item and click on view. In 'Additional Information' you will need to click on the tick box to agree to the order details being shared with all parents / carers registered to your child's Parentpay account. You will then see the list of options as above. Please write Yes or No in each of the 4 options and then confirm your order.
If you require any further information, please do not hesitate to contact the academy on 01373 462539.
Many thanks
Catrin Cross
Assistant Headteacher (Curriculum)