Our Chair of Trustees Kate Hellard and the Clerk to the Trustees can be contacted through the Academy on 01373 462539.
Oakfield Trustees
Committees - Attendance 2019-2020 and Business Interests
Trustee/member Name
Position
Date of Appointment
Date of Renewal
Committee
Meeting Attendance 2019-2020
Pecuniary Interests
Mr Tim Cutting
Memberr
1/1/09, resigned as a Trustee 21.1.2020
5/9/22
3/4
Frome Co Housing CIC
Mrs Kate Hellard
Chair of Board
11/7/17
11/7/21
Staff, Pupils and Wellbeing, Finance and Quality of Education Committee
6/6
Frome Town Council (Employee)
Mr Barry Edwards
Trustee
1/5/15
24/4/19
Staff, Pupils and Wellbeing Committee
5/6
None
Mrs Claire Hopkins
Trustee
1/9/07
1/9/19
Staff, Pupils and Wellbeing Committee
6/6
Claire Hopkins Ltd. Business and Marketing Consultancy
Mrs S Hynds
Member
Pre 2000, resigned as a Trustee 21.1.2020
25/3/20,
3/4
Son teaches music
Mr D McGrath
Trustee
1/5/13
19/7/21
Quality of Education Committee
6/6
None
Ms L Peat
Trustee
1/2/14
7/2/22
6/6
None
Mr G Smart
Parent Trustee
Pre 2000
25/3/21
Staff, Pupils and Wellbeing & Finance Committee
5/6
Son TA at school
Mrs E Wilkes
Head Teacher
1/2/14
N/A
Staff, Pupils and Wellbeing, Finance and Quality of Education Committee
6/6
Director Somerset Area Sports Partnership.
Somerset Associated Secondary Heads
Mr William de Bolla
Vice Chair of Board
11/7/17
11/7/21
Finance Committee
6/6
None
Ms K Stewart
Staff Trustee
19/9/17
19/9/17
5/6
None
Mrs Susannah Hill
Safeguarding Link Trustee
21/01/2020
Staff, Pupils and Wellbeing, Finace and Quality of Education Committee
3/3
Mr Marc Higgins
Parent Trustee
21/01/2020
Finance Committee
3/3
Mr Tony Martin
Parent Trustee
21/01/2020
1/3
September 2017-2018
| | | | |
| --- | --- | --- | --- |
| Name of Trustee/Member | Name of business/charity/educational institution | Nature of interest | Date when the interest began |
| Tim Cutting | Frome Co Housing CIC | Community Housing Projects | 2010 |
| Barry Edwards | None declared | | |
| Mrs C Hopkins | Claire Hopkins Ltd | Director | |
| Mrs Sarah Hynds | None declared | | |
| Mr D McGrath | None declared | | |
| Ms Lesley Peat | None declared | | |
| Mr Gary Smart | Son works at Oakfield Academy | | 1.9.16 |
| Miss E Wilkes | Somerset Area Sports Partnership | Director | September 2016 |
| Mrs Kate Hellard | Frome Town Council | Employee | August 2014 |
| Mrs Marlene Jessop | Wiltshire Council | | |
| Mr William de Bolla | None declared | | |
| Mrs Kate Stewart | None declared | | |
| Mr Marc Higgins | Wife works at Oakfield Academy | | September 2018 |
| Mrs Susnnah Hill | | | |
| Mr Tony Martin | | | |
Trustees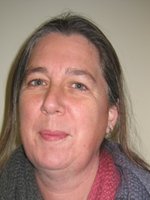 Kate Hellard
Chair/ SEND Link Trustee & a member appointed 11.9.18
Staff, Pupils & Wellbeing, Finance and Quality of Education Committee
Kate Hellard comes into her governing role with over 20 years experience of working with children and young people; in schools, for a local authority as a development worker for disabled children and their families and with national and local charities. She has worked across B&NES, Somerset and Dorset with disabled children and young people, new travellers and more recently ran a large play organisation delivering play ranger sessions and other play services. Kate now works for Frome Town Council, where she is a Community Project Officer; supporting local organisations to become resilient to changes in funding and meet the challenges of rising demand for their services. She is also building participative projects across the town together with local organisations and residents. She is passionate about inclusion and participation and believes that experience is the key to enable children and adults to making informed choices; enabling everyone to affect positive change in their immediate and wider communites. Kate has four children at various stages of their education journey in Frome and has been a parent at Oakfield for 10 years with many more to come.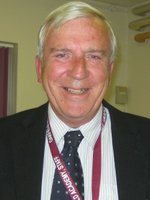 Barry Edwards
LA Trustee- appointed 1.5.2015
Wellbeing Committee
After a long career teaching English and in senior management roles in various schools, it is a great pleasure to be involved with Oakfield Academy as a Trustee. Since my retirement from Exeter School, I have become a Tour Manager for Great Rail Journeys and I am still actively involved in tutoring and examining. My main hobby is singing: nothing gives me greater pleasure than performing lovely music in cathedrals or other fine venues!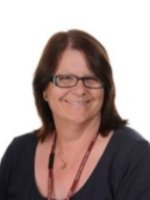 Ms Lesley Peat
Staff Trustee/DSL appointed 1.2.2014
Curriculum Committee
Worked at Oakfield since 2002 when I started my teaching career. I am a Pastoral Team Leader in KS3, DT Co-Ordinator and also Child Protection lead. Prior to this I worked in the catering industry after completing a HND in Hotel Management which led to me running my own business for a number of years. I have also done voluntary work for Oxfam and other organisations before embarking on my University degree.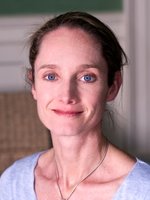 Claire Hopkins
LA Trustee appointed 1.9.2007
Staff, Pupils and Wellbeing Committee
Claire Hopkins runs her own consultancy business providing expertise in stakeholder engagement and change management, business development and customer success, project management and marketing. She has over 25 years' experience and currently works with several software-as-a-service growth-stage businesses. She is currently a Director of RIVIAM Digital Care. Claire has previously held senior roles in both the private and public sector including as Head of Internal and Executive Communications for Dell EMEA, a Director at international marketing agency Hill and Knowlton and Marketing Director at business consultancy Ctrl-Shift. Claire has an MBA with distinction from the Bath School of Management and is a certified Project Manager. She has a great interest in digital and tech, privacy and trust, and how to help children build the skills they need to thrive in our increasingly digital and connected world. She is Chair of the Pay and Personnel Committee at Oakfield Academy, link governor for Quality of Education, and is delighted to be have been part of the governing body for the last 10 years.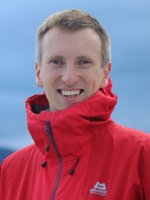 William de Bolla
Vice Chair - appointed 11.7.2017
Finance Committee
Will became a trustee at Oakfield Academy in 2017, as part of a personal desire to use his skills to help the local community. With a Maths degree and a professional career covering Management Consultancy and now Data Science, he is approachable, analytical, and likes using data to drive decision making. He is a big believer in opportunity for everyone, and that every child is capable of achievement with the right support. Outside of work he loves playing and watching sport, and enjoys explaining maths, science and programming to anyone who'll listen.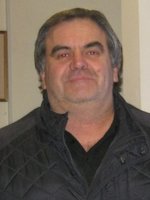 Gary Smart
Parent Trustee & member- appointed pre 2000
Staff, Pupils and Wellbeing & Finance Committee
Gary is a member of the Wellbeing & Financel Committee & enjoys all the challenges being a trustee brings. I have run 3 businesses and managed others, so that is more my area of expertise. First and foremost I am a parent of a pupil of Oakfield Academy and that is the reason I got in touch about being a trustee. I would like to make a positive difference for my daughter and her peers that was the impetus of my interest.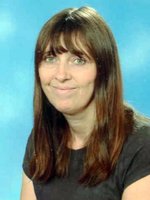 Kate Stewart
Staff Trustee- appointed 19.9.17
I have Worked at Oakfield since 2003 when I started my teaching career following 20 years working in theatre and TV. I am presently both Head of Art and Head of KS3. In my spare time I read, take lessons in pottery, visit art galleries and exhibitions and regularly attend the ballet and theatre.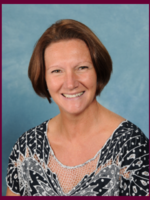 Emma Wilkes
Headteacher - appointed 1.1.2014
Staff, Pupils and Wellbeing, Finance Committee & Quality of Education Committee
Emma Wilkes was appointed as Headteacher of Oakfield Academy in January 2014. She has previously been the Acting Headteacher, Deputy Headteacher and Assistant Headteacher at King Arthur's School in Wincanton, responsible for the whole school curriculum, timetables, staffing, options, examinations and results in particular. Prior to that she held the position of Head of Maths at Kingdown School in Warminster and Head of Year at Hengrove School in Bristol. She lives in the centre of Frome with her son Alex.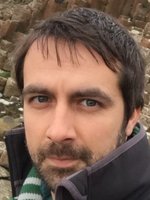 David McGrath
Deputy Head Teacher –Staff Trustee
Quality of Education & Finance Committee
I am fascinated with learning and continuing to develop my own skill set. Having originally trained as a geography teacher I have now been at Oakfield for over 10 years. I am an avid sportsman and currently play for a number of sports teams across the South West focusing on football, touch rugby, golf and running. I have been playing guitar for almost 20 years and have recently challenged myself to learn the drums and piano with varying degrees of success! My wife and I love to travel and try to incorporate our passion for walking and food into our travels. We have recently returned from Vancouver Canada where we were able to climb Mount Blackcomb and Mount Whistler in a day, an exhausting but exhilarating experience!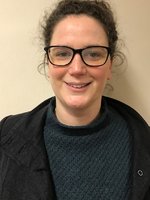 Susannah Hill
Safeguarding Link Trustee-appointed 21.1.2020
Staff, Pupils and Wellbeing, Finance Committee & Quality of Education Committee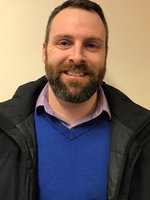 Marc Higgins
Parent Trustee appointed - 21.1.2020
Finance Committee
I come to the role with 8 experience of being a governor at Trinity First School in Frome. During that time I was chair of the finance committee as well as taking on the position of vice chair of governors. With both my girls having left Trinity and moved on to Oakfield I felt it was time to move on to a new challenge an so took up this role at Oakfield. I have worked in Local Government since 2001 and have been at Bath and North East Somerset Council since 2004 currently as Head of the Leisure Team. My experience of the Public Sector and the way its finances work in particular have been useful in my role as a governor. I have managed budgets that are similar in size to the schools as well as large capital projects to improve public facilities. I am particularly interested in helping the school further develop its vision and strategy to maintain and drive high standards while having to ensure every penny is well spent to manage the very real financial challenges all schools are currently facing.
Members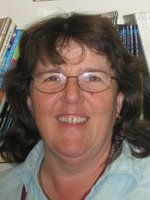 Sarah Hynds
Vice Chair & Community Trustee- appointed pre 2000, resigned as a Trustee 21.1.2020
Member from 21.1.2020
I have been honoured and proud to be associated with Oakfield Academy since 1993, first as a parent and then as a Trustee. I have held the office of Vice Chair and also Chair. I live and work in Frome as a Child-minder and also as a Family Support worker for Somerset getset services. I am passionate about ensuring that at Oakfield Academy we provide opportunities and support for all our young people in the community, to enable them to flourish and be the best that they can be.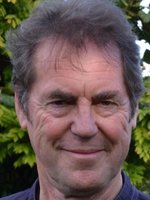 Tim Cutting
appointed 1.1.09, resigned 21.1.2020
Member from 21.1.2020
Tim Cutting is 66 years old, retired and lives in Frome. In 2001 he sold his share in a manufacturing business that he started with his wife and which grew to become a thriving commercial success. Since coming to Frome in 2006 he has studied for and gained an MSc in Architecture (Advanced Energy and Environmental Studies) at the Centre for Alternative Technology (CAT). He was a trustee and Board member of ECOS Trust and ECOS Homes, and is currently a director of Frome Renewable Energy Cooperative (FRECO), Frome Cohousing CIC and the Carley Development Trust CIC. Stepped down as Chair of Governors July 2018.